| | | | |
| --- | --- | --- | --- |
| Perugia , shuttle service umbria way | | | |
Written by Administrator
Wednesday, 01 April 2009 00:00
Le Vie Dell'umbria Ncc
Car With Driver Umbria Rental Expert Tour Driver
Car rental with driver Umbria way.com-Car service way.com-Assisi transfer.com Service Minivan-8 post-Escursioni Assisi.com-Hermitage of the Carceri-S. Damiano Basilica of St. Francis-transfer Montefalco Sagrantino wine tasting-Perugia Umbria Jazz-Eurochocolate-Transfer service station for arrivals and departures and airports-Italian car with driver service-Sant'Egidio Rome-Fiumicino-Ciampino-Peretola Florence-Bologna-Pisa -Ancona-Pescara-NCC-NCC Assisi Umbria-transfer-Subasio Umbria Umbria tour driver and transfers roundtrips-Shuttle Service Perugia Roma, Transfer Roma  to  Assisi Umbria,Excursions and tours in Tuscany, Siena, Florence, Montepulciano, Pienza, Chianti
Umbria Jazz
From Wikipedia, the free encyclopedia.
For all information call +393808064447 or contact us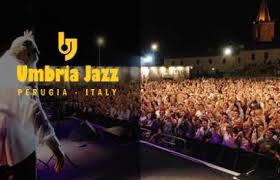 Umbria Jazz (abbreviated UJ) is a jazz music festival founded in 1973, which takes place every year in Perugia, in July.
The origins

On 23 August 1973 is the date of the first concert of the first edition of Umbria Jazz. It was a great success with the public, despite a rough promotion. Umbria Jazz initially took on a formula "mobile", that is moved every night, city to city and concerts in the square (Piazza del Popolo in Todi, Piazza IV Novembre in Perugia, the Roman Theater in Gubbio, the strength of 'in Spoleto Albornoz.), they were free. For jazz, music club or at most from the theater, at least for small spaces, it's a shock. Since then, festivals of this type are born in Italy.
Since 2003, the concerts are held at the Arena Santa Giuliana, with names such as Ornette Coleman, Van Morrison, Bobby McFerrin, the Earth, Wind & Fire, James Brown and the Manhattan Transfer. Other concerts are held at the Teatro del Pavone settecentesco (Sarah Vaughan, 1984), at the Teatro Municipal Morlacchi (Caetano Veloso), at the thirteenth-century church of San Francesco al Prato (Gil Evans, Carmen McRae, the Liberation Music Orchestra), all'oratorio Philippine Academy of Santa Cecilia, in the room Podiani the National Gallery of Umbria, in the cathedral of Perugia (the Gospel choir), in the basilica of St. Peter (Jan Garbarek and the Hilliard Ensemble Officium project) and the football stadium "Renato Curi" (Miles Davis in 1984 and Sting in 1987).
This is the program in July , available at official website:
http://www.umbriajazz.com/
Perugia is a city of 166,253 inhabitants [1] of central Italy, capital of the province and the region Umbria. Stands on a hill in the valley of the Tiber.
Famous art cities rich with history and landmarks, is an important cultural and economic hub and a destination for many tourists and students. It is home to one of the oldest University of the peninsula (founded 1308), in addition to the major universities for foreigners in Italy.
Perugia lies on an acropolis hill rising average height of about 450 m above sea level. At its highest point, Porta Sole, the height is 493 m above sea level, a characteristic that makes it the most populous Italian city among those asked (altitude of the town hall) at an altitude of more than 250 meters above sea level. The old town is developed around this point, partly surrounded by the ancient Etruscan and medieval walls, and the rest of the city goes up to around 280 m asl Valley of Pian di Massiano. The municipality, however, comes to 170 m above sea level, touched near the river Tiber, which marks the southern border with the territory of Torgiano.
Perugia seems built on a single hill, but in reality are two: the hill of the Sun and that of Landon. The maximum depression between two hills extending from the ditch of Santa Margherita, on the east, the ditch of Cupa, to the west. In Etruscan chose this area as rich in water, but soon we realized that the terrain was also pretty landslide.
To the north, the hills of Mount Tezio Acute and separate it from the mountain town of Umbertide, while a strip of territory touches the far west, the hills surrounding Lake Trasimeno. To the east, finally, the foothills of the Apennines hilly Umbria-Marche to keep in touch with the territories of the town of Assisi and Gubbio.
"... Between the Tupino and the water that comes down the hill by St. Ubaldo elected, fertile slope of lofty mountain hangs, Perugia feels cold and heat waves from the Sun Gate, and the cries for rietro heavy yoke Nocera and Gualdo. These costs, there, where 'she fringes its swiftness, was born into the world alone, how does this sometimes Ganges. But those who spot it in words does not say Assisi, who would say short, but the East, if you really want to say. "
(Dante Alighieri Divina Commedia - Paradiso: Canto XI)
During the demonstrations, opportunity to transfer to Perugia aboard a comfortable 8-seat minivan, call +39 3808064447

Le Vie dell' Umbria he/she offers a service of Rental With Driver (NCC) (similar to the taxi).
Trasferimenti per gli aeroporti-porti-stazioni principali di Italia

andata o ritorno a partire da :( Tariffe in bassa stagione, 1-3 posti in Mercedes S , Lancia Phedra  per singolo transfer )

a partire da

40 €, Assisi e Perugia centro,

270 € Firenze Peretola

290 € Roma Fiumicino, Roma Ciampino, Firenze Peretola
| | |
| --- | --- |
| Servizio di trasporto passeggeri dallo scalo umbro, da e per ogni destinazione. Disponibilità di | Prezzi all inclusive |
| van da 8 posti utili, per bagagli grandi, anche per portatori di handicap, |   |
| auto Mercedes Classe S, 3-4 posti utili |   |
| Lancia Phedra 6 posti utili |   |
| Tariffe a partire da e per RomacentroFiumicino o Ciampino tempo di viaggio 2 ore circa | € 290 |
| Tariffe a partire da e per Firenzecentro o Peretola | € 270 |
| Tariffe a partire da Per Perugia–Assisi – Torgiano città | € 40 |
| Tariffe a partire da Per Montefalco Giano dell'Umbria, Bastardo Trevi | € 70 |
| Tariffe a partire da Per Spello, Cannara, Assisi zona Subasio | € 50 |
| Tariffe a partire da Per Foligno città Bevagna | € 60 |
| Tariffe a partire da Per Gubbio Spoleto Todi, Gualdo Tadino, Passignano sul Trasimeno | € 90 |
| Tariffe a partire da Per Cortona - Terentola- Castiglione del Lago -Orvieto Bagnoregio | € 110 |
| Tariffe a partire da Per Montepulciano Chiusi Chianciano Pienza | € 150 |
| Tariffe a partire da Per Città della Pieve - Fabro-San casciano dei Bagni | € 120 |
| Tariffe a partire da Per Cascia Norcia Visso Preci | € 140 |
| Tariffe a partire da Per Castelluccio Forche Canapine -Amatrice | € 180 |
| Tariffe a partire da Per Ancona Falconara aeroporto | € 180 |
| Tariffe a partire da Per Ancona Falconara Città Porto - Viterbo - Siena città -Bagno Vignoni- Monte Amiata | € 200 |
| Tariffe a partire da Per Bologna -Pisaaeroporto o città | € 360 |
| Tariffe a partire da Per Rimini Riccione | € 280 |
| Altre destinazioni a richiesta, per preventivi usare il forum contatti o chiamare | +39 3808064447 |
Excursion  and Roundtrip to Perugia and its surroundings, starting from Assisi, Montefalco and neighboring towns.
Last Updated on Wednesday, 03 April 2019 19:21